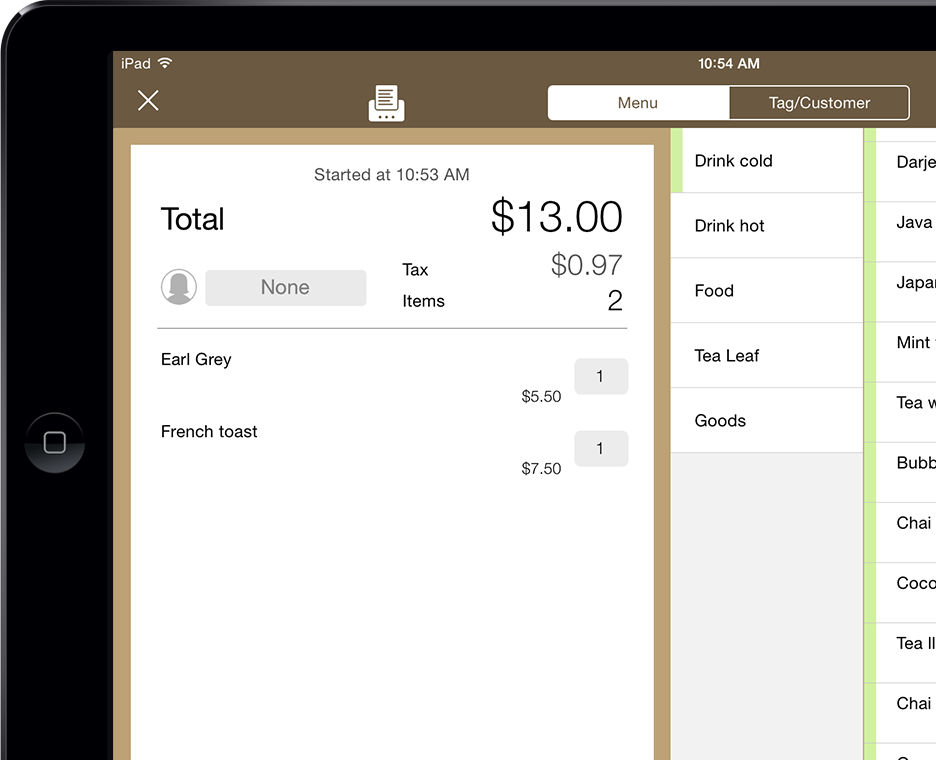 Monthly Fee
5,000 yen
There are no initial costs and contracts are on a monthly basis. iPad sold separately.
Join now and get a 1 month FREE trial of all the functions that Ubiregi has to offer. You can cancel out at any time.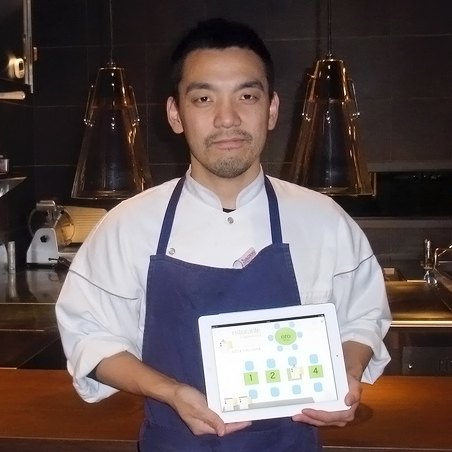 ---
Just-in-time menu update helps me very much.
Ristorante NAKAMOTO (Italian restaurant)
Ubiregi allows us to update menus very quickly. It is very easy to add new items and change prices from the web site; and it will quickly applied to my iPad. This is different from other POS systems.
Click here to read more (Japanese) »
---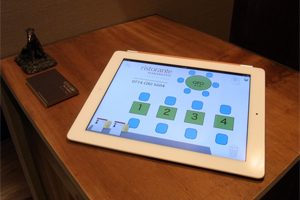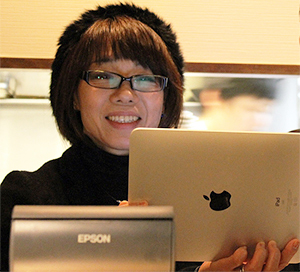 ---
Learn what's happening at your stores even when you're in the office.
Wine Club La Tablée (Restaurant)
The office of WineClub La Tablée, is removed from the actual restaurant. With Ubiregi, managers can oversee business without disturbing staff from their daily duties.
Click here to read more (Japanese) »
---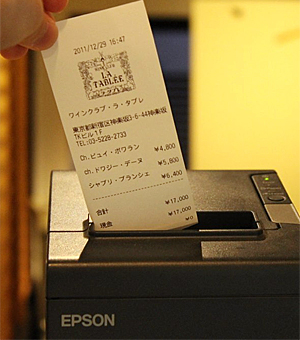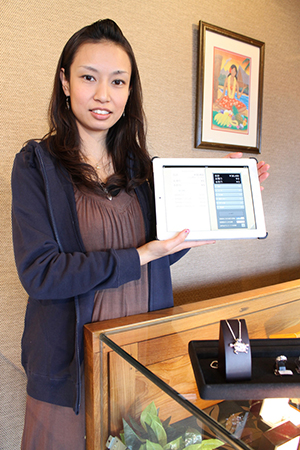 ---
Ubiregi gives your store a whole new perspective.
Pure Hawaii (Accessory shop)
Pure Hawaii shares Hawaiin history and culture with its customers. Having an old, hulking register would diminish the ambiance of the store. Ubiregi allows owners to retain that feeling.
Click here to read more (Japanese) »
---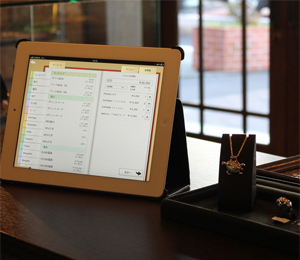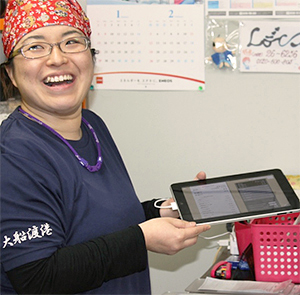 ---
At Ubiregi, we support our customers to our best abilities.
Tokishirazu (Japanese style restaurant bar)
Some of our customers have been affected by the Great East Japan Earthquake of 2011. We have worked hard with those customers to help them restart there business after the disaster.
Click here to read more (Japanese) »
---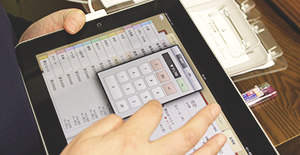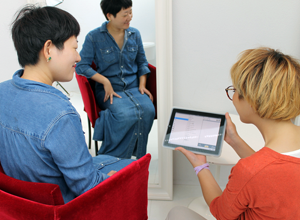 ---
Your customers will love it too.
Villetta (Beauty parlor)
It's easy to work the register right in front of your customers. Not only is it visually pleasing, but it's also easy to understand. The iPad is very portable, so it's easy to move around. Ubiregi has been a hit with customers.
Click here to read more (Japanese) »
---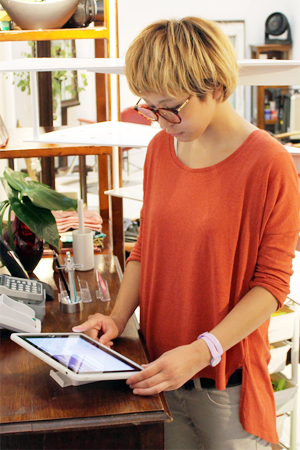 Ubiregi is a register application for the iPad. It allows you to enter in any kind of transaction by using your iPad as a register. Your data is then uploaded to our servers, where you can view it at any time. Learn more about Ubiregi »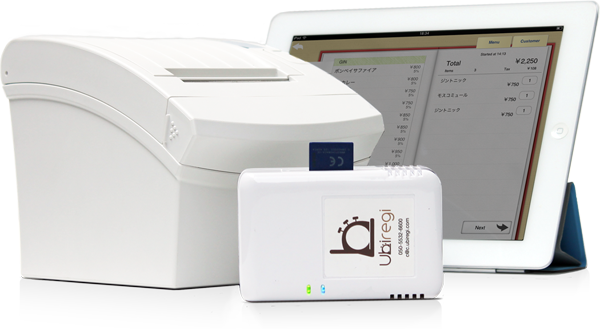 By using the Ubiregi Extension, you can link Ubiregi up with receipt printers, cash drawers, and barcode readers. Learn more »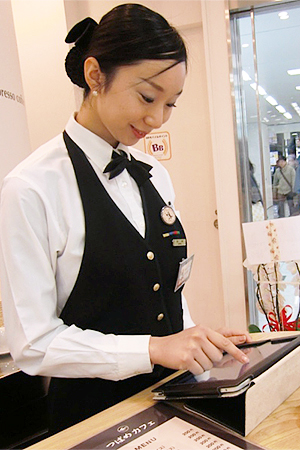 ---
Realtime functionality brings convenience.
Tsubame Cafe (JR Kyushu cafe)
By displaying transactions in realtime, it is easy to figure out your store's peak hours and products. Planning business strategies can be successively planned, and demand can easily be met.
Click here to read more (Japanese) »
---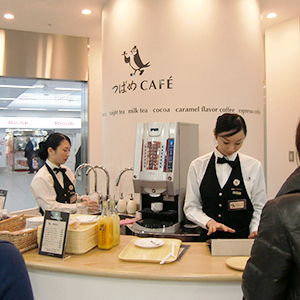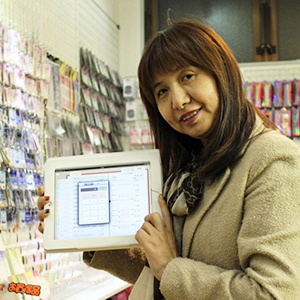 ---
Ubiregi is more than your average register.
MY GEL (Nail salon)
Using a PC for your register can often difficult-to-understand and hard-to-use. Ubiregi comes with all a basic register's functions and more, all in an easy-to-use interface. If you have any things you would like to see added, let us know and we'll try our best to meet your needs.
Click here to read more (Japanese) »
---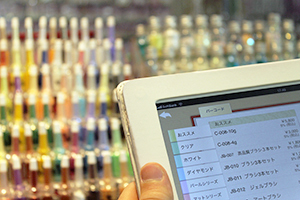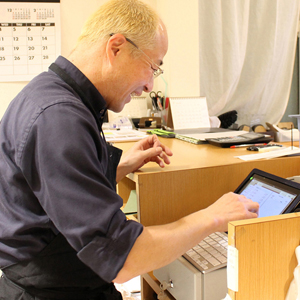 ---
Work is more fun with Ubiregi.
Kawa no Clinic (Leather repair)
Ubiregi isn't just about looks or it being on the iPad. Our customers use Ubiregi, because it is a fully functional POS register. Not only that, it's quite fun to play around with it.
Click here to read more (Japanese) »
---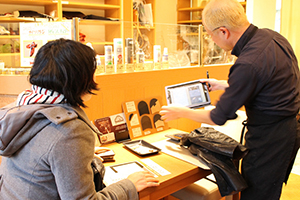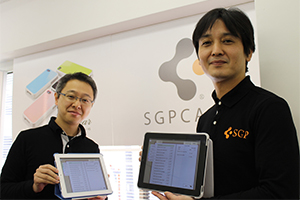 ---
Concerned about use and cost performance? Ubiregi is for you.
SPIGEN SGP JAPAN (Retail store)
SPIGEN SGP JAPAN had no plans to add a register for transactional purposes. The reason: other registers were priced in the tens thousand yen price range at the cheapest. And other iPad registers were frustrating to work with. Ubiregi was the best choice in terms of usability and cost.
Click here to read more (Japanese) »
---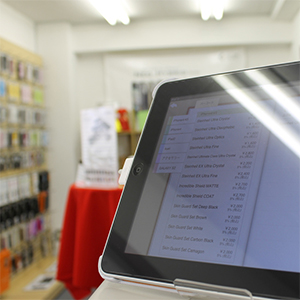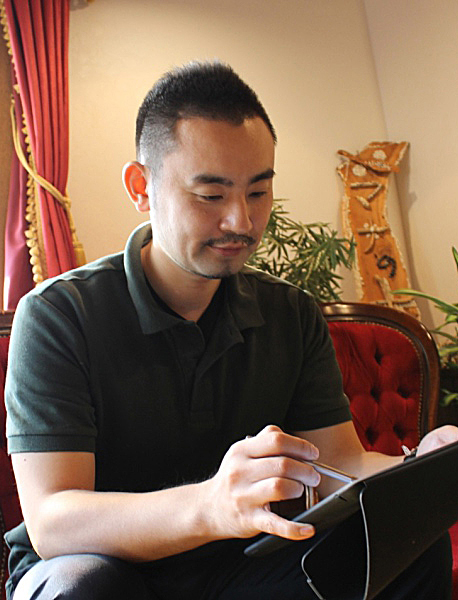 ---
Leave the work to Ubiregi. Talk to your customers and let us handle the rest.
iGIA Station (Acupressure and Massage Company)
Ubiregi supports not only payment methods, such as cash, credit cards, etc., but we also want to support you with our patients. Give as much face time as you want to your customers. Ubiregi can handle medical transactions just as any other transaction, so leave it to us.
Click here to read more (Japanese) »
---